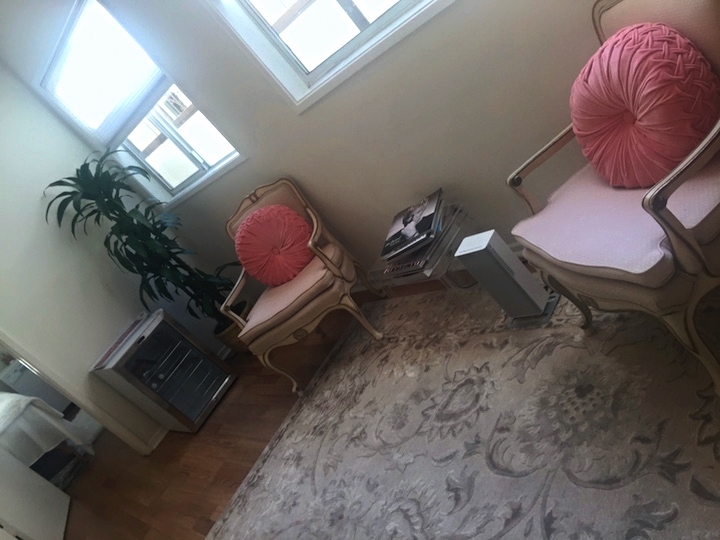 Our twin chairs
Our lash artists are rarely late but if you have the chance of one of us being behind , you will have the pleasure to seat on one of those "renaissance style" armed chairs super comfortable and pretty. Esme ordered them on a Vintage online store with the Pink cushions of course:)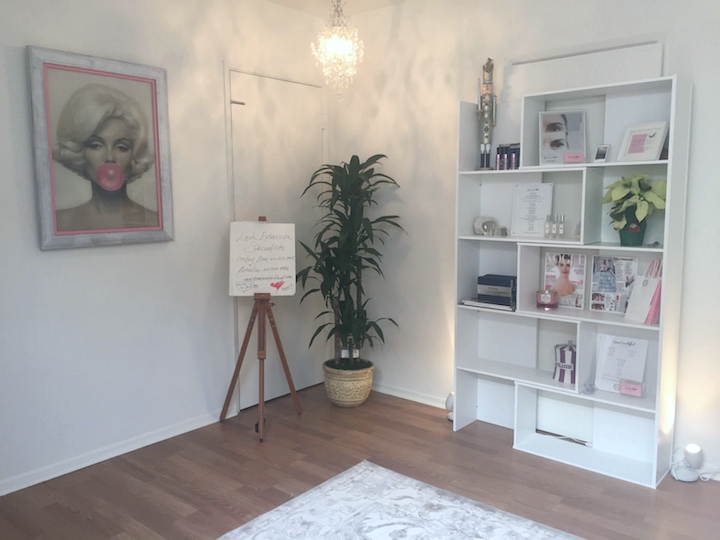 Marilyn! and our easel
Esme had an obsession for this beautiful Poster so do we! We custom-framed it in a local framing store in Venice:) Our easel followed us from Brentwood. You can find on there all our new promotions and relevant informations:)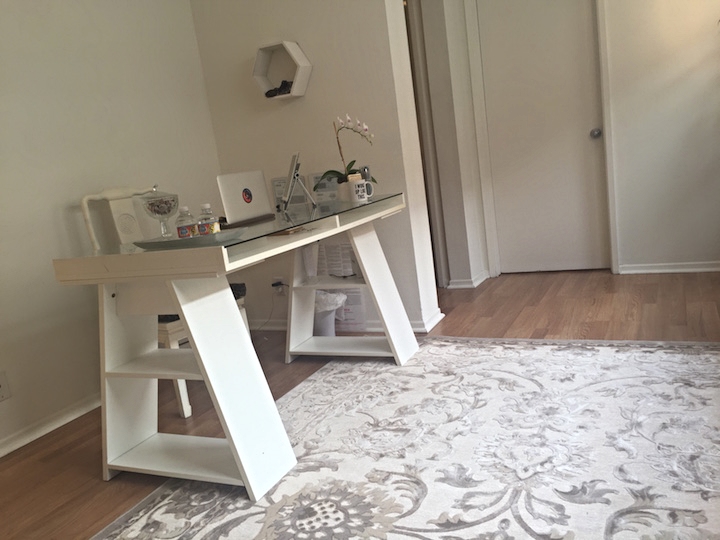 Reception area
Esme fell in love with that softy and elegant rug.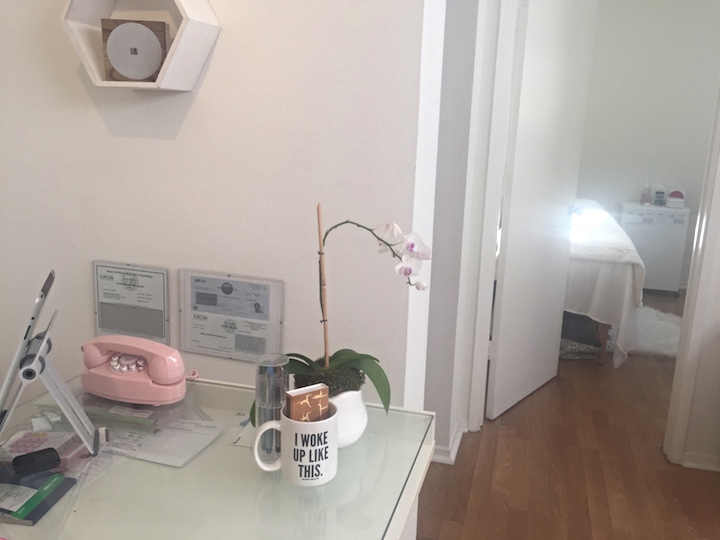 Reception and 1st room
Our cute and convenient desk where we can receive your calls on our shabby chic Pink Phone that Esme selected on Etsy:) A bright and comfy treatment room is waiting for you a few steps away...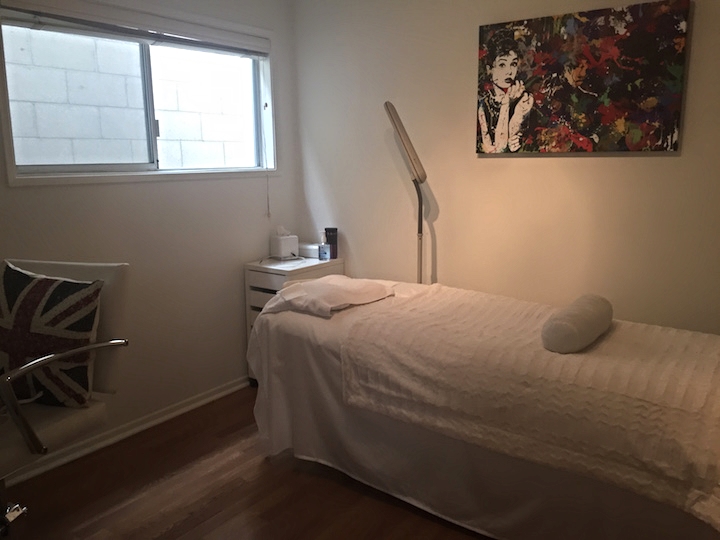 2nd treatment room
We also added a huge mirror on the wall to create some space and so you gals can check out your gorgeous lashes.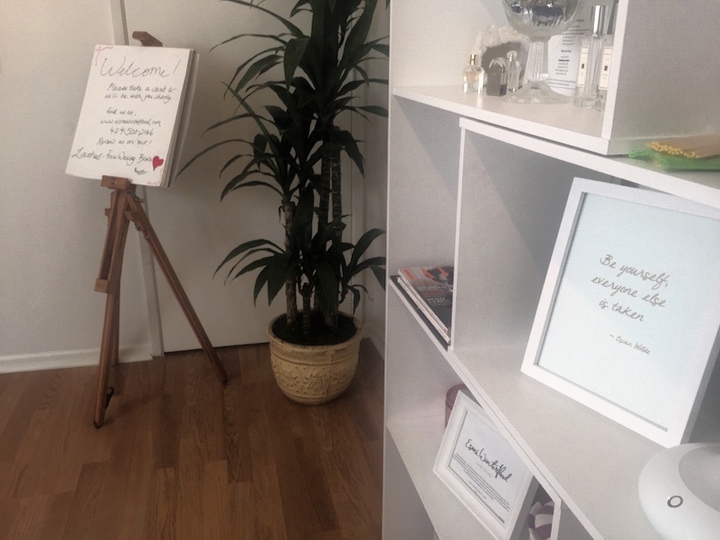 Product shelves and some Oscar Wilde
" Be yourself everybody else is taken."
Oscar Wilde
Esme and I love Oscar Wilde so we had to frame our favorite quote !